BOY NAPPED 2010-09-24
Alex Cumming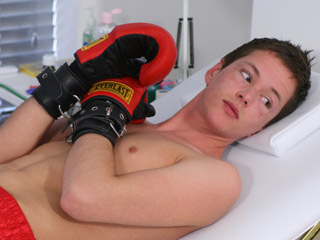 Roleplay is always great fun when it's organised at the penthouse as a way to entertain guests. This time the guest is Alex Cumming: a cute, very hot New Zealand lad who visits all the time hoping that Sebastian will take control of him. This time is no exception, Alex is told to change into a Boxers outfit and pretend to have strained a muscle. After a full examination, Doctor Seb orders the boy to remove his shorts revelling the real condition - an erection! This must be taken care of right away, says Seb, stooping down to begin giving the boy a tender, long oral session followed by one of Seb famous, torture-ace hand-jobs that takes Alex over the top, shooting cum everywhere.
BOY NAPPED 2010-09-22
AJ, Dan, Mark & Noah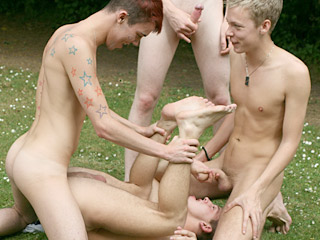 Told about a fit garden boy working at a mate's house, our bait-bois Noah James, AJ Chambers and Mark Lloyd set of to take a look at the talent. Horny as fuck, they sneak up on hard working Dan Jenkins, rugby tackling him to the ground before stripping him naked. After lots of red hot cock sucking our bait-bios take turns in double fucking Dan - wow what a hot sight.
BOY NAPPED 2010-09-17
Josh Logan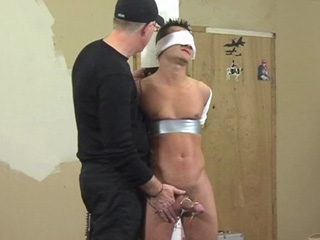 Josh Logan was a hot, fit young stud that Sebastian found breaking into the Boynapped Warehouse. Tied and blind-folded, Josh was helpless and unable to stop Sebastian from stripping him almost naked, exposing his ripped, smooth body and massive 8 inch dick. Incapable of seeing, Josh finds himself becoming submissive and aroused, his perfect cock growing to a throbbing hard-on. Finally Josh is permitted to blow his teen load leaving him drained and exhausted. A red hot video which will leave you horned up and moaning.
BOY NAPPED 2010-09-15
Kieron Knight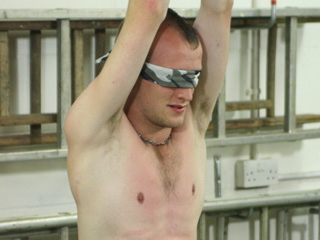 Kieron Knight takes a real hard whipping/flogging from Boynapped Director, Sebastian Kane. Hung from the ceiling, Kieron refuses to submit and demands more lashes in a veiled attempt to beat giving Seb the pleasure he wants. Final giving in, Seb straps Kieron down before stimulating the boy's entire body, including his growing cock. In submission, Kieron is broken and more willing to please. Seb slowly brings him to climax, leaving Kieron drained of energy and cum.
BOY NAPPED 2010-09-10
Kenzie Madison & Toby Tate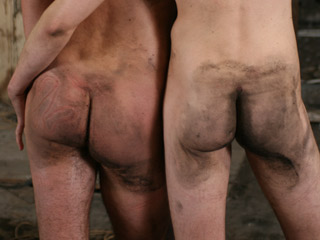 Kenzie and Toby join forces for another dark and daring display of fetish fun in this video. If we could have chosen any two of our boyz to team-up, you'd be hard pressed to find a couple more... enduring than this dynamic duo.
BOY NAPPED 2010-09-08
Billy Roberts & Sebastian Kain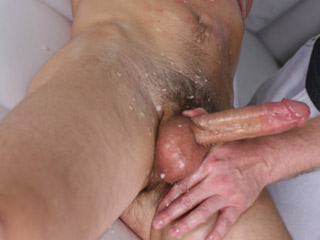 Luke takes his time opening Billy's tight hole. Billy moans with pleasure and the pain as his ass cheeks are stretched and violated by Luke and a selection of dildos from small to fucking massive! After a hard anal probing, Luke fucks Billy himself, leaving the boy shaking and crying like a baby. Not satisfied that Billy has been submissive enough, Luke pulls Billy to his knees and wanks the whimpering lad off until he shoots hot cum backwards and over the floor.
BOY NAPPED 2010-09-03
Sam Slade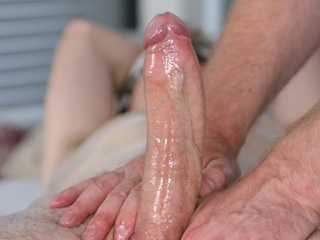 Massage has always been a good way to pass time and hot bois always find the offer of a massage too good to turn down, even when the ropes are being tied around their arms and legs! Sam Slade was soon to find out that Sebastian's massage sessions never stop at a rub down. The only way to be untied is to release twink juice. Reluctant to give up without a fight, Seb has to work hard keeping Sam relaxed and under control before the desire to cum takes over and Sam turns to begging for his hard-on to be satisfied.
All this and much more at gunzblazing.com